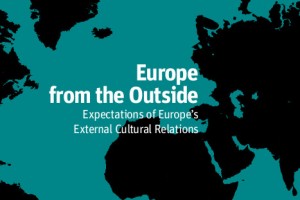 Any Future for Europe's External Cultural Relations ?

Culture is more than a book or a play. Culture opens doors and builds bridges to the peoples of the world. Emerging economic powers such as India, Brazil and South Korea have grasped the potential of culture in foreign relations and are already working on their external cultural policies. Europe's history of democracy, tradition of human rights and practice of friendly co-existence means that it has a great deal to offer and it should be investing more heavily in cultural relations with the rest of the world. What initiatives are needed in the area of external cultural policy – and what does the world expect of them? 30 authors from 20 countries look for some answers.


A new cultural conversation is on the horizon. The new geopolitics of the internet will no longer be made up of one dominant stream, a 'mainstream' steered by America, but will comprise a multitude of small streams between all countries – beginning within the countries themselves. In reality, the emerging countries are currently experiencing a digital explosion. New possibilities for communication and dialogue have emerged. How can Europe make the most of these new opportunities?
> F. Martel writes about internet and the new geopolitics of the world wide web.
> Read the report here (in PDF)